NEWS – 2021
 NEW BOOK COVERS
NEW PUBLISHER
I am beyond thrilled to announce that the wonderful Bloodhound Books have now published all three of my novels in the Tree of Family Life Trilogy with brand new covers. I love them! ❤️
Appearances – 2019
************************
************************
************************
Appearances – 2018
WORD UP FESTIVAL
I'm pleased to say that I, along with fellow author Darren O'Sullivan, and publisher Teika Bellamy will be in conversation with March-based publisher Jane Levicki at this wonderful event on 13 April. Please pop along and say hi!
Between 12 and 22 of April the Word Up! Festival will be taking over the town of March! Join in to get creative with storytelling in all its forms. Enjoy film, music, visual arts, performance, poetry, and creative writing and have a go yourself with our interactive events. Bring your family and friends to try your hand at a range of activities. The Word Up! Festival finale will be taking place on the Market Place at St George's Fayre. Find out more about the Word Up! Festival here.
I'll be one of over 50 authors attending the Leeds 2018 Author Event where I'll be selling signed copies of my books. Why not pop along for a chat, I'd love to see you there!
To purchase tickets simply click here.
************************
Appearances – 2017
PETERBOROUGH REGIONAL COLLEGE
Along with Alexander Gordon Smith, I will be one of the guest authors giving a speech at

Library Loyalty Event
14th June 2017
Contact the college here for details and, as a former pupil, read an article the college wrote about me, published in May 2016, here.
*****************************
Originally posted here, I am very pleased to announce that I will be one of the attending authors at the following event.
SUMMER SCORCHERS
What are the hottest books this summer?
Come along and find your perfect holiday read with the help of authors Jane Lythell,
TA Cotterill, Helen Cox & Eva Jordan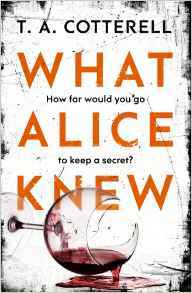 Ticket price includes one free drink and entry to a raffle to win signed copies of the authors' books.
For more information check out bibliomaniacuk.blogspot.com
*****************************
Appearances – 2016
Live performance of 183 Times A Year!
14th July 2016
For those of you living close by please come along to the Telling It live spoken word event in Huntingdon next week where extracts from my book, 183 Times A Year, along with a few others including Jane E James's The Long Weekend will be performed live by actors.
Free admission! Hope to see you there.
*****************************