Appearances

 
2017
PETERBOROUGH REGIONAL COLLEGE
I, along with Alexander Gordon Smith, will be one of the guest authors giving a speech at

Library Loyalty Event
14th June 2017
Contact the college here for details and, as a former pupil, read an article the college wrote about me, published in May 2016, here.
*****************************
Originally posted here, I am very pleased to announce that I will be one of the attending authors at the following event.
SUMMER SCORCHERS
What are the hottest books this summer?
Come along and find your perfect holiday read with the help of authors Jane Lythell, 
TA Cotterill, Helen Cox & Eva Jordan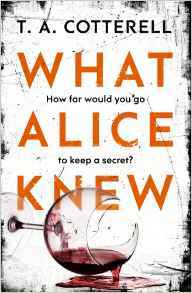 Ticket price includes one free drink and entry to a raffle to win signed copies of the authors' books. 
For more information check out bibliomaniacuk.blogspot.com or follow @katherinesunde3 (bibliomaniacuk) on Twitter. 
************************
Appearances
2018
LEEDS 2018 AUTHOR EVENT
I'll be one of over 50 authors attending the Leeds 2018 Author Event where I'll be selling signed copies of my books. Why not pop along for a chat, I'd love to see you there!
To purchase tickets simply click here.